PATRICK, WHAT'S NEW?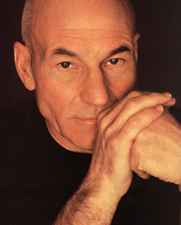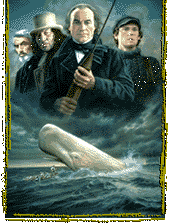 August 25, 2000 Patrick Stewart marries Wendy Neuss! Congratulation to the happy couple! Stewart, 60, and Neuss, 39, swapped vows Friday in Los Angeles, his spokewoman, Kelly Bush, said. Stewart's faithful Trek sidekick Brent Spiner, aka Data, served as best android, er, man, and several other Enterprise crewmates were in attendance.

June 9, 2000 PATRICK STEWART BEING STALKED

The Mr. Showbiz website reports: It looks like Patrick Stewart's stalker has returned.

During a performance of his Broadway play "The Ride Down Mt. Morgan," a stalker who gave Stewart problems three years ago required a police escort from the production.

'There was a person who was creating problems for me several years ago, and after three years of no harassment, she just turned up Thursday

night,' Stewart told the New York Post. 'Yes, she's a stalker. She's obsessive and her behavior is very inappropriate and alarming.'

As if Stewart needed any more problems this year, especially with his Broadway play ...

Feb. 18, 2000 Patrick to appear at Creation Convention, late on Sunday March 26, 2000!
For more information, visit Creation's site:
http://www.creationent.com/
Excerpt from Creation's web page:
LONG ISLAND, NY
Sat & Sun MAR 25-26
Hofstra University in Uniondale
STAR TREK AND SCI-FI MEDIA CONVENTION
SPECIAL SHOW HOURS: 3PM-9PM DAILY
There is free parking on the campus for convention goers. There will be a complimentary shuttle bus to pick up and take fans from the Hempstead Long Island Railroad terminal for those coming by train.
The event will be held in Hofstra's brand new state of the art meeting facility. Food and drink will be available at the facility. There are several nearby hotels for those who are coming the entire weekend. A listing will be posted shortly.
Guests:
SATURDAY: ROBERT BELTRAN (Chakotay on Voyager)
TIM RUSS (Tuvok on Voyager)
JUNE LOCKHART (Lost in Space)
GRACE LEE WHITNEY (Yoeman Janice Rand)
ROBERT VAUGHN (Man From Uncle)


SUNDAY: PATRICK STEWART (Capt. Picard, star of The X-Men feature film coming soon!) JUNE LOCKHART GRACE LEE WHITNEY ROBERT VAUGHN
Tickets:
Their are two "general" types of seating for this event. On the floor seats (which are all reserved seating: weekend gold, or preferred daily) or "bleacher" seating.
Weekend Gold Passes: are limited to only 100 patrons and include the following: The best 100 seats in the theatre, reserved for you, come and go, all weekend. Reserved parking closest to the facility. One pre-hand-signed photo from Patrick Stewart, of Captain Picard (Getting real hard to get!). One pre-hand-signed photo of a random Star Trek cast regular (our choice). Price is $200. We expect these to sell out quickly, please act accordingly.
Advance Preferred Seating: (a reserved seat on the floor of the convention): $35
Saturday, $45 Sunday. Ticketmaster will have tickets after March 1st. Bleacher (General Admission) Seating: $10 daily. Will be sold either in advance or at the door. Ticketmaster will have tickets after March 1st.
Autographs:
Mr. Stewart will not be signing autographs at the convention.
Call CREATION at (818) 409-0960 ext. 225** , 9:30am - 3pm Pacific Time. **There is a $2.50 service charge per ticket through this number.
Or, mail fees to:
CREATION TICKETS
THE GALLERIA TOWER
100 W BROADWAY #1200
GLENDALE, CA 91210


Feb 17, 2000 Patrick will be Bill Gates' surprise guest as Windows 2000 is launched, tomorrow, Thursday, Feb. 17, 9:30 a.m. Pacific time (17:30 GMT) Go to -- http://www.microsoft.com/windows2000/launch/keynote.asp

Feb 1, 2000 Great News! Patrick was nominated for a SAG award for TNT's "A Christmas Carol" for Outstanding Performance of a Male Actor in a TV Movie or Mini-series. The web address is: http://www.sagawards.org/nominations_tmm.html He's up against Hank Azaria, Peter Fonda, Jack Lemmon and George C. Scott.

January 29, 2000 "It's official! Patrick Stewart will be appearing in the Arthur Miller play, The Ride Down Mt. Morgan. The play runs from March, 2000 to July, 2000 at the Ambassador Theater, 219 W. 49th St. (between Broadway & 8th St.) in New York. Tickets will go on sale Sunday, February 13, 2000. Tickets can be purchased through Telecharge at (212) 239-6200.
---
ALL RIGHTS RESERVED
COPYRIGHT 2000 By Mary Jensen

Back to Patrick Stewart Tribute Page